Email marketing is one of the most popular and effective forms of advertising on the web. In this article, we will look at how marketers create effective email marketing. Through this general introduction, we will point out how you can create effective email marketing campaigns for yourself.
Email is Global and Personal
Email marketing has advantages over other marketing efforts. First, you can reach real individual people directly, with minimal effort. Second, it is possible to reach a worldwide audience with email. Other kinds of advertising like television, radio, and print media are not as effective. If you want to maximize the start of your business, you do not want to skip using email.
Email is Low Cost
It is important for entrepreneurs who are starting out, to keep expenses under control. Email marketing is low cost, which makes it a great tool for those starting out. Compared to email, Internet ads and paid social media are less effective and significantly more expensive. Ideally, you have already started building a list of email subscribers who are interested in your message and products. Once you have a list, you don't have to pay more to reach those people. You can just email them regularly.
If you lack copywriting capability, you can hire a writer to help you. If you are keeping costs low and working to build your business yourself, it may be better to improve your own writing. Your personality is a feature of your brand. There are books and coaches with courses that can help you. Many experts provide swipe files. Swipe files are templates you can use as a starting point. A well-written email can be like printing money. Make sure you work on the quality of your writing.
Email is a Conversation With Each Subscriber
The greatest challenge of email marketing is being thought of as spam. It was a real fear of mine that prevented me from launching my business and building a subscriber list for any of my early efforts. Even though every expert told me that effective email marketing is the most important component of your online business, I resisted.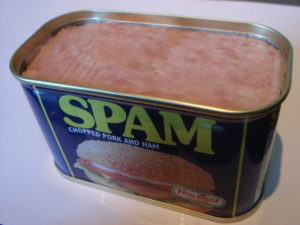 This fear and hesitation can be costly when you're working to start your business. Internet users get a lot of email. But the difference is if the email is unsolicited. Permission-based marketing is the key. Your followers want to hear from you. They have given you permission to send emails to them. They signed up on your form. If you build strong engagement and provide consistent value, your people will look forward to each email that you send.
Boost Open Rates with Subject Lines
Subject lines that are spammy or feel like a sales pitch may temporarily turn off your readers. There is no guarantee they will read each message you send. There is an art to creating subject lines that build curiosity and prove that there is valuable information inside the message. Each message needs some hook that will encourage your readers to open and consider what you sent them.
We've just scratched the surface. If you have been neglecting using effective email marketing for your business, now would be a great time to start. Scrappy Start has an effective email marketing program in development. More email training is coming, sign up below.
Photo credits:
Spam by Simon Brass (CC by 2.0)