Two things…
I've obtained rights to a handy guide that's going to help you boost the visitors to your site. It's called:

5 Quick Ways to Get Traffic to Your Website.
You can get your copy by going here: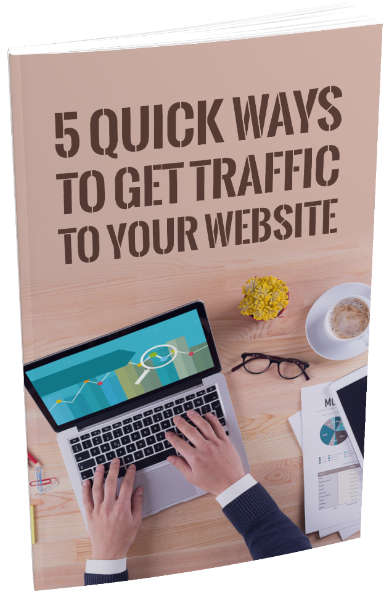 Finding effective ways to boost the traffic to your website can be frustrating, especially if you've tried a lot of things that haven't worked.
Here's what you'll discover when you take the first step and get this guide for boosting traffic to your website.
Learn about the importance of high-quality content, SEO, and web analytics.
Discover how social networks can gain you more followers and direct visitors to your website.
Find out how you can use other websites, forum links, and guest blogging to your advantage.
Learn how an email marketing campaign can benefit your site and drive more traffic.
Learn about the paid advertising options that you can use to boost website traffic.
And more!
The second thing… One of the rules allowing me to give away this guide, is that I can't change the content inside it. I had a few additional ideas and notes. I also wanted to update some of the tips. So, as a bonus for getting the guide, I'll be sharing a series of messages and my own supplemental guide over the next couple of weeks.
Get instant access to this guide and my bonus notes here: